We love Robots!!!
When we were asked to create robot costumes that could be worn by actors for a series of Thrivent commercials we nearly busted our microchips!
We used simple concepts, practical elements and post editing for a more cost effective, yet completely satisfying outcome.
We received boards containing multiple robot references for inspiration including droids from Elysium, Chappie, and C3PO. Our superhuman artists had lots of fun developing a wide variety of design concepts for our client to review. Once the final design was approved, our team created 3D models of the costume pieces and moved on to the physical creation.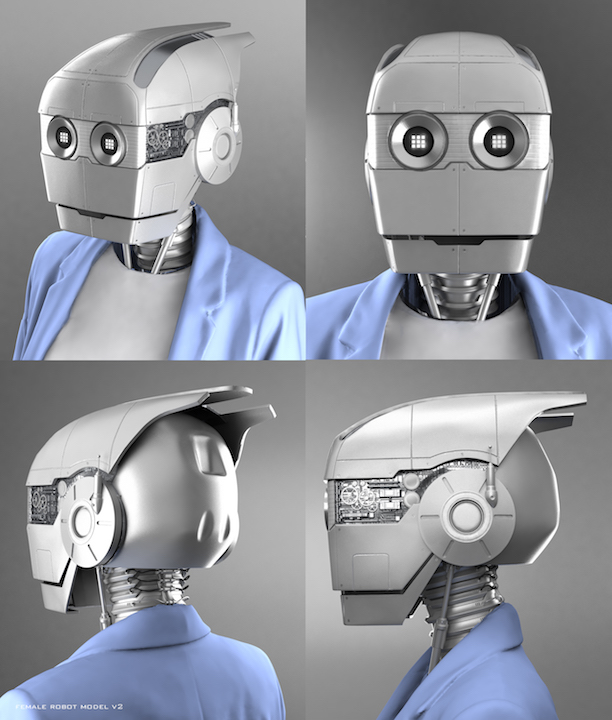 OUR ROBOT FACTORY came alive with the utilization of many of our in-house machines including our 3D printers, CNC machines, and laser cutters – because all the coolest robots are associated with lasers! Beep Beep!
Parts were molded and cast using durable materials - all safe and comfortable for the actors – and finished off with detailed painting.
To ensure a perfect fit, costume fittings were scheduled at different stages along the way. Although we are capable of mobilizing our team to any location, we conducted these fittings at our studio with all the accommodations necessary for the agency and production crew.
The final six heads and six pairs of hands were delivered by our team, who also operated it all on set. We pride ourselves on the great relationships we create with our clients, listening to their needs and working with them to come up with the most efficient development processes for their budget. Talk about full service – who needs robots?